- Stable & Safe Perfect Experience -
40° inclination without falling
11 inch shock absorption


· Afreda can maintain a maximum 40-degree side deviation without falling, which ensures safety and stability even when cornering at high speed or in small turning radius situations.




· The 2 front wheels have a maximum vertical swing of more than 11 inches, so it has superior shock absorption and easily crosses obstacles.



· It is stable and adaptable to any road conditions.








- Fold By 1 Step in 1 Second -

Most convenient and portable



· Fold and Spread Afreda S6 JUST by 1 step in 1 second!
· It can be pulled like a suitcase and without taking up too much space.
· It can be put into the trunk of the sedan. You can take it into the elevator, by subway, or anywhere!
- One Bike, Two Riding Modes -
Suitable for anyone, even kids & the elderly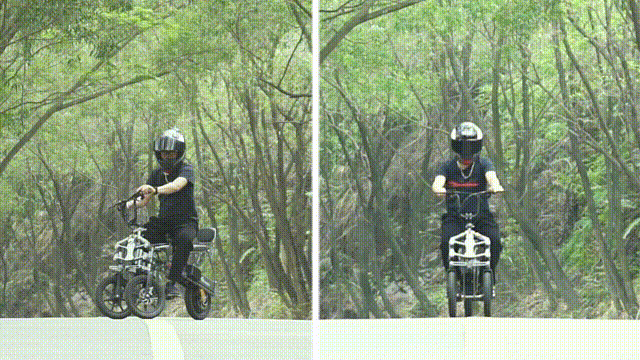 Free Riding VS Self-Balancing
·
Free Riding Mode is for experienced riders. U
nlock the Suspension lock and enjoy the freedom of riding. The Suspension Structure can move freely both horizontally and vertically that fully shows its superior shock absorption and flexibility.

·
Self-Balancing Mode is for
beginners, the elderly, and kids. The Suspension Structure
will
maintaining a stable position of the rectangular state. The 2 front wheels are on stable balanced. It can turn and run like a normal tricycle. It is the safest way of riding and will not fall down even it is stopped(without kickstand), but in this mode Afreda will lose some damping effect and must drive at a low speed(1st gear).
- Hydralic Dics Brake -
For Balanced and Safety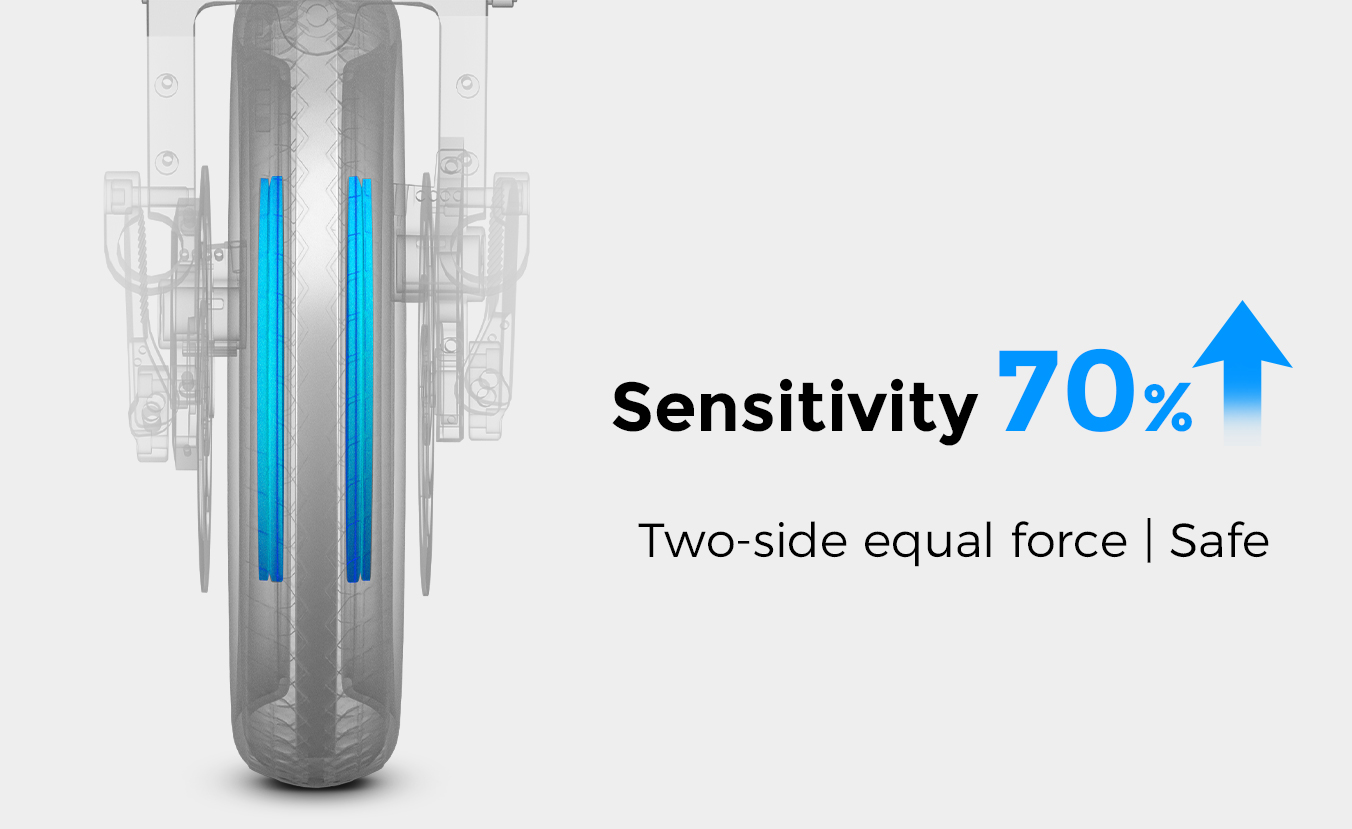 ·
The Balanced Hydraulic Disc Brake(HDB) is specially invented for Afreda.
·
HDB which can apply balanced and equal force to the disc while braking.
·
This patented technology ensures supreme safety while riding and works great both on-road and off-road.
- Strong Power -
Two Batteries for Long Range